SCHOOL PLAYGROUND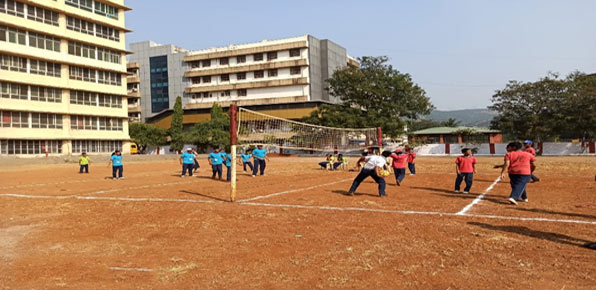 The school boasts of a huge playground that is used for the development of the students' fine and gross motor skills. It is used for various co curricular activities and competitions. Sports plays an important role in the over all development of a child. Keeping this in mind, physical activities such as athletics, football and martial arts will be introduced for the Pre primary Section and other age appropriate games will be planned in the subsequent years.
COMPUTER LABORATORY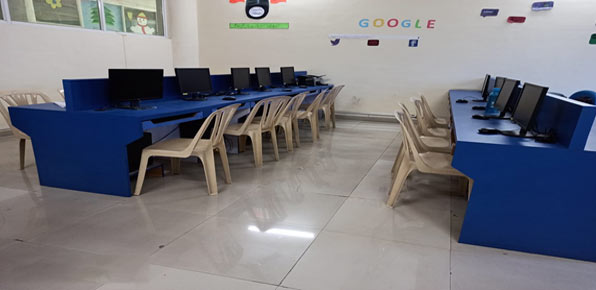 A well-equipped computer laboratory with the latest programmes in technology acts as a window for our kids to explore the world. They are trained right from pre school to become computer literate. Encouraging the young minds to read and search for information is the norm of the day in the higher classes.
CLASS LIBRARY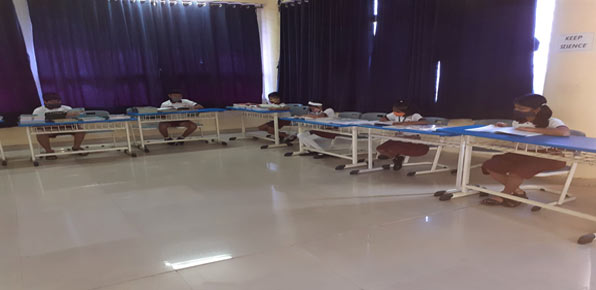 A well-stocked library that houses thousands of books adds to the culture and ethos of the school. Plans are in the pipeline to have an extensive library. Since reading should be encouraged at a very early age, a class library with relevant material for browsing will be provided within each classroom in the Pre Primary section. Great care is taken in the choice of the right kind of literature. Emphasis is also laid upon age appropriate material.
EDUCOMP CLASSROOMS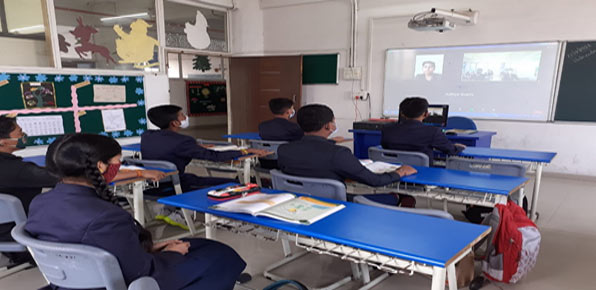 In order to make the teaching learning process more meaningful, the activity room will be installed with a smart class. Lessons are planned in such a way that students not only read from books but also get to see and observe fascinating facts in science and humanities. They act as an important teaching aid for students.
DANCE MOVEMENT